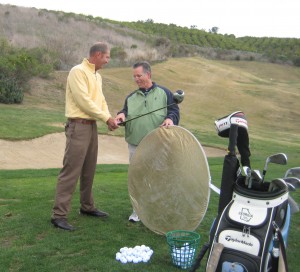 If you want golf tips that will slash strokes from your game, well you've come to right place. I've spent the last 15 years "inside the ropes" hanging out with the Golf Pros who teach other Pros the secrets of playing great golf.
Over the years I've picked up all the best tips to straighten out your golf game from how to align your shots to fixing a pulled shot and everything in between.
And these tips aren't just "range talk," these are the tips you would learn if you took lessons from some of the highest paid teaching pro's from around the country. The bottom line is these golf tips actually work.
Use this site as a road map to playing better golf. Above you will see a menu where you can find pages on all things golf related. If I don't have a page for something you are wondering about let me know. I've spent the last two weeks building this site and there are many more pages to come. I'd love to hear your suggestions.
© Copyright Docs Golf Tips -