Golf Stance and Alignment
---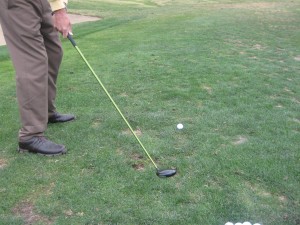 A proper golf stance and alignment are crucial if you want to play great golf.
Without a strong and proper golf stance you won't have balance. Power comes from the feet up so your stance is crucial to long drives and consistent golf shots. Click Stance to learn how to build a proper golf stance.
Alignment is how you position your body in order to aim your golf shots. There is more to proper golf alignment than meets the eye (in fact your eyes are often the problem). Follow the link to learn how to properly align your golf shots and avoid the most common golf alignment mistakes.